Different Types of Sharks
Shark Family
There are over 450 different types of sharks. Some researchers think there are still more to be discovered!
Take a look at this infographic to learn more about the diverse shark family.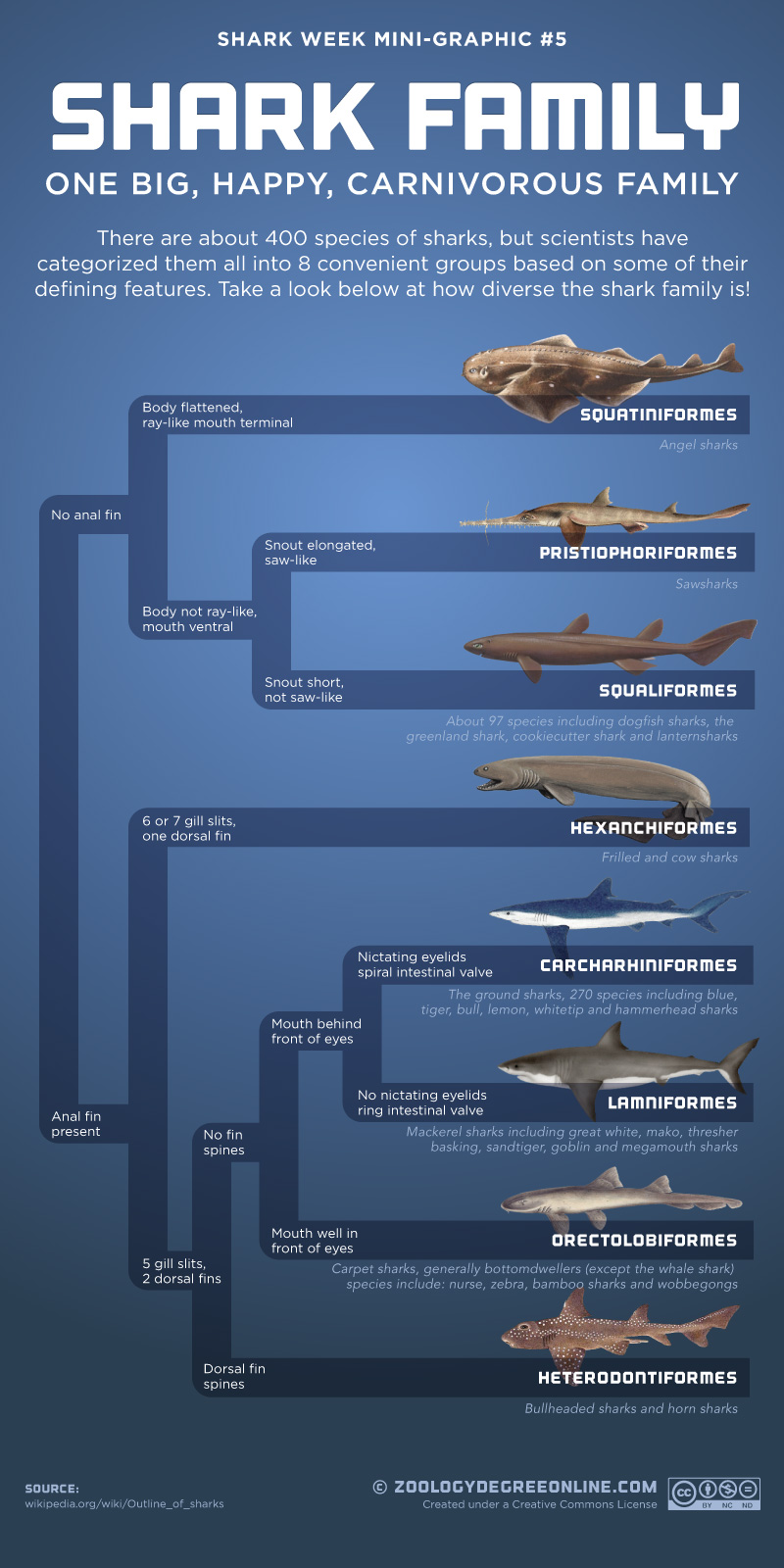 ---
10 Popular Sharks
CLICK HERE to learn about the 10 most popular types of sharks.
Visit THIS WEBSITE to learn even more about different kinds of sharks. Use the information from the site to complete the crossword puzzle below.
(CLICK HERE for the crossword puzzle if it doesn't show up on your screen)
In the comments section, share which shark you think is the most interesting, and why.


---
Shark Art
We love Art for Kids Hub. Try your hand at drawing this fun shark folding surprise puppet!
Complete and Continue